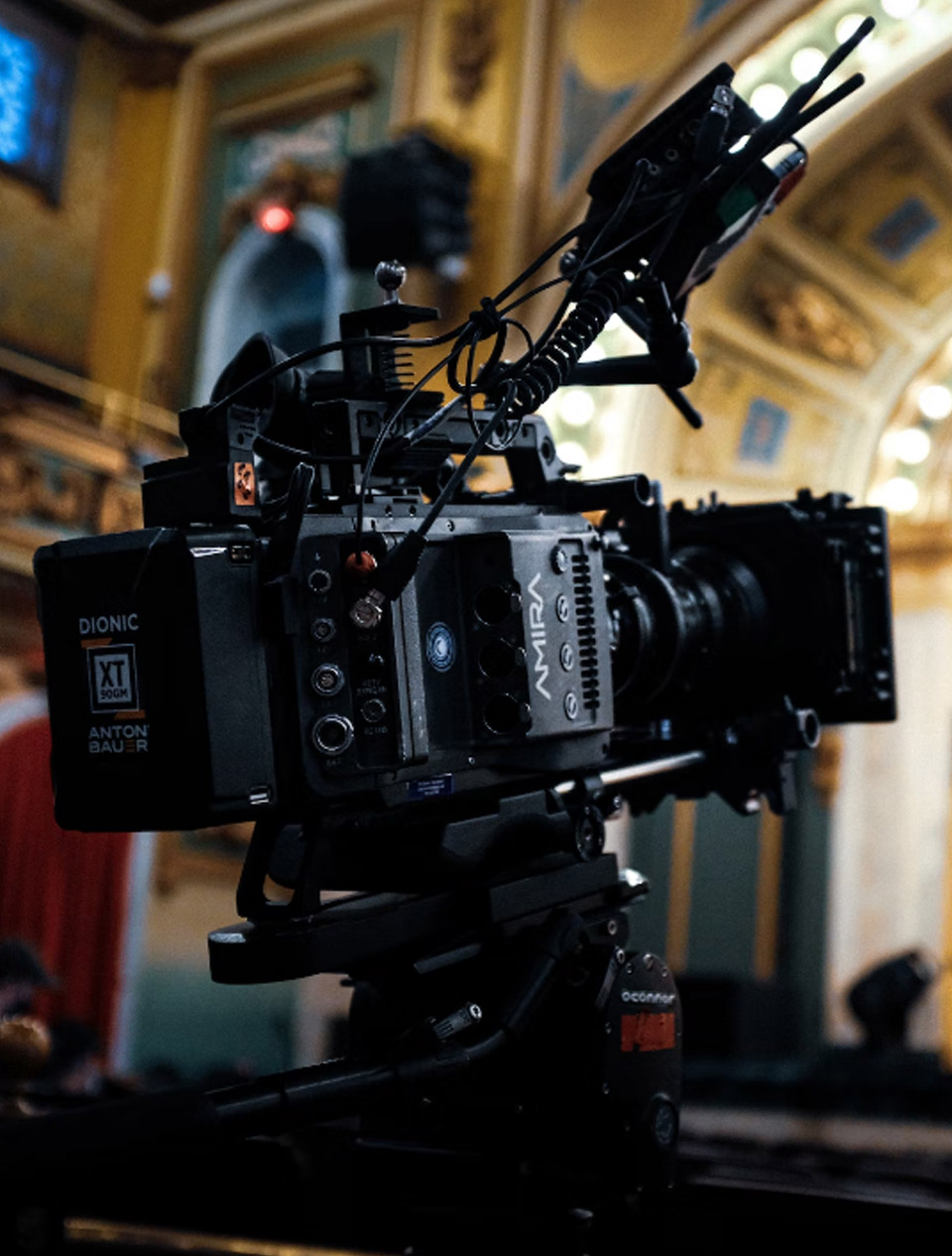 ARRI AMIRA, The Ultimate Video Camera?
At INP Media, the ARRI AMIRA is one of our favourite video cameras to use on productions, and one of the best all-rounders. In this blog post we'll take a deeper look into this camera, and why 9 years after its release it's still one of the best cameras on the market.
What is the ARRI AMIRA
The ARRI AMIRA is a professional digital camera designed for high-end video production. It's a versatile camera that can be used for a range of projects, from narrative films to documentaries and commercials.
Design
First, let's talk about the design of the camera. The AMIRA is designed to be compact and ergonomic, with a shoulder-mounted form factor that makes it easy to carry and operate for extended periods. It's also built to withstand the rigors of professional use, with a rugged and durable construction that can handle tough shooting environments.
Sensor, Image Quality & Formats
One of the key features of the AMIRA is its image quality. The camera is equipped with a Super 35 sensor that delivers high-quality, cinematic images with excellent dynamic range and color reproduction. It also supports a wide range of codecs and recording formats, including ProRes, DNxHD, and ARRIRAW, giving you plenty of options for capturing and storing your footage.
Benefits
At INP Media, what we love most about the AMIRA is its versatility. The camera is designed to be used in a variety of shooting scenarios, with a range of built-in features that make it suitable for everything from handheld run-and-gun shooting to more controlled setups with a full crew. For example, the camera includes built-in ND filters, which can be quickly and easily adjusted to adapt to changing lighting conditions. It also has a range of monitoring options, including a high-resolution OLED viewfinder and an LCD monitor that can be positioned in a variety of ways to suit your shooting style.
In addition to its hardware features, the AMIRA also includes a range of software tools that can help streamline your workflow and make post-production easier. For example, the camera includes a built-in LUT (lookup table) system that allows you to preview your footage with different color grades applied in real time. It also supports a range of metadata formats, which can be useful for organizing and managing your footage during post-production.
Conclusion
Overall, the ARRI AMIRA is a powerful and versatile camera that's well-suited to a wide range of video production scenarios. Whether you're shooting a feature film, a documentary, or a television show, the AMIRA's robust feature set and excellent image quality make it a reliable and effective tool for capturing your vision on camera.