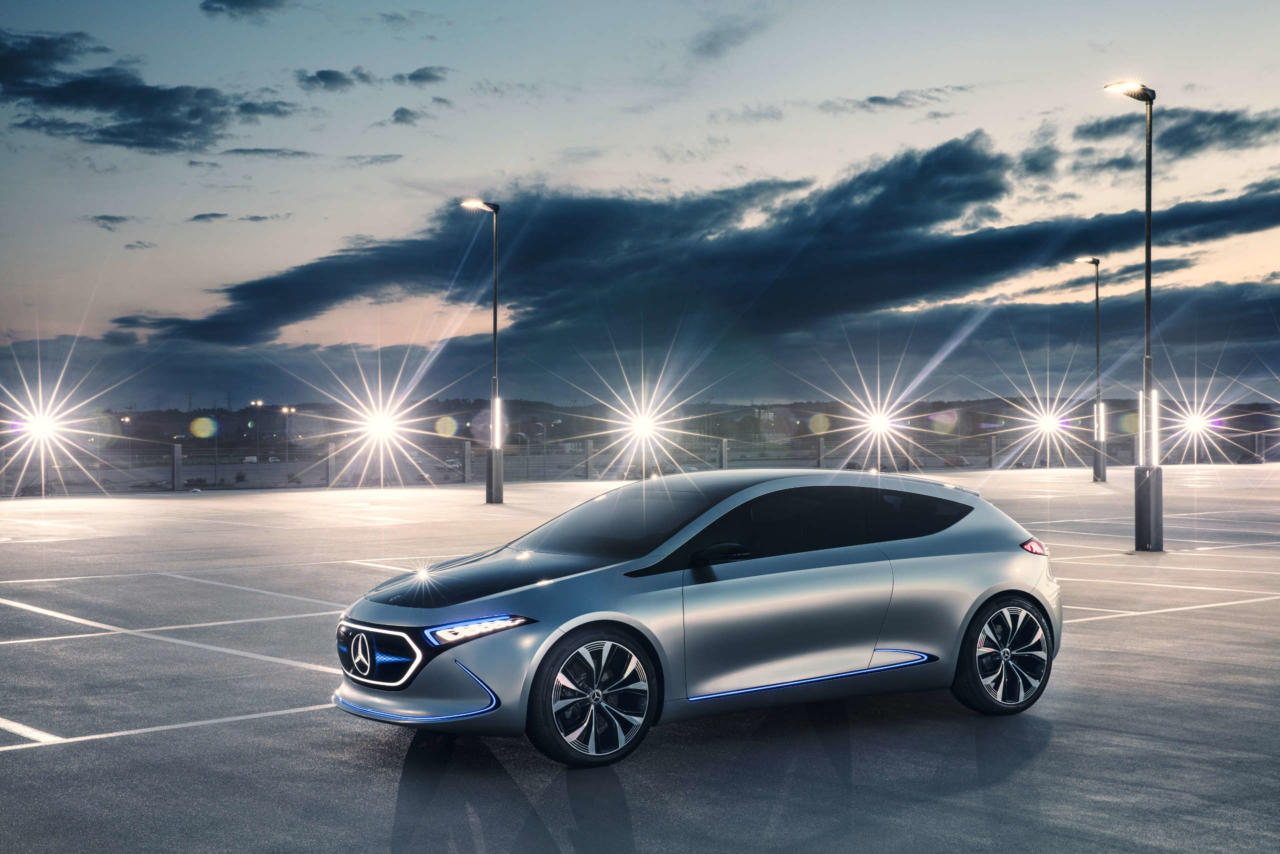 An Electric Vehicle Future – Part 1
When INP Media's client Mercedes-Benz unveiled the Concept EQ electric concept car at the Paris Motor Show last year, eyebrows were raised, not least by how it was described by Daimler AG Head of Design Gorden Wagener: "Concept EQ is hot and cool," he said.
Dr Dieter Zetsche, CEO of Daimler AG and Head of Mercedes-Benz Cars was rather more down to earth: "The mobility of the future at Mercedes-Benz will stand on four pillars: Connected, Autonomous, Shared and Electric. 'Concept EQ' is the logical fusion of all four pillars," he said. "The emission-free automobile is the future. And our new EQ brand goes far beyond electric vehicles. EQ stands for a comprehensive electric ecosystem of services, technologies and innovations."
The new generation of electric vehicles, he said, will be based on an architecture developed specifically for battery-electric models, which is scalable in every respect and usable across all models.
Since then, a range of EQ Mercedes-Benz models have been developed and more will doubtless follow. Volvo has announced that every new model from 2019 will be either electric or hybrid. Jaguar Land Rover has made a similar pledge, starting from 2020. BMW says it will have 25 electrified models on sale by 2025 … and so it goes on.
The race for electric vehicles seems unstoppable. The starting pistol was fired by politicians whose focus is – as so often – relentlessly short term. France made the running in Europe with its announcement in July this year that all petrol and diesel-powered cars would be banned by 2040. Our own Michael Gove then made a similar pledge for the UK a few weeks later.
But neither Government made any mention of the need for massive infrastructural investments, nor for the need to construct the many new power stations that will be required to replace fossil energy in that timescale.
According to a National Grid report, peak demand for electricity could add around 30 gigawatts to the current peak of 61GW – an increase of 50 per cent. This is 10 times the power output of the new Hinckley Point C nuclear power station currently under construction on the Somerset coast.
And where will all the charging points be? Especially for those whose vehicles are currently parked on the road side? And those who live in tower blocks?
There are potential solutions, one of which is inductive charging (like your electric toothbrush), by which the vehicle is charged as it drives. And, no doubt, charged as it drives – i.e. every road will effectively become a toll road.
But we don't yet hear from any politicians how they plan to make their visions work in a real world.
Watch this space for further INP Media thoughts on the future of mobility.