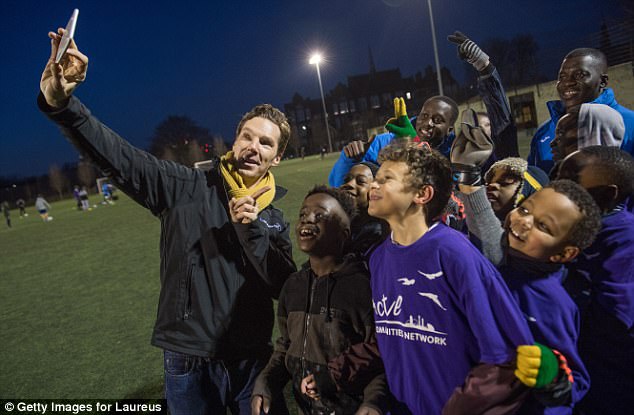 Benedict Cumberbatch in London
Ahead of hosting the Laureus Awards in Monaco on February 27, Benedict Cumberbatch – the star of Sherlock, The Imitation Game and Dr Strange – visited the Laureus-supported Active Communities Network programme in South London on February 6.

INP Media was on hand to film the action as Benedict met volunteers and young people from the local community who are using sport as a pathway to make positive lifestyle choices, learn life skills and progress into education, training and employment programmes.
"Laureus Sport for Good supports more than 100 programmes around the world, and today, I've seen the transformational power sport can have in helping young people better themselves in their everyday lives." Benedict said.

Even though Arsenal supporter Benedict Cumberbatch wasn't able to reach the Laureus venue until 4.00pm, INP Media's team was able to capture the action, conduct the interviews and get a Video News Release (VNR) and edit ready for transmission that same evening.