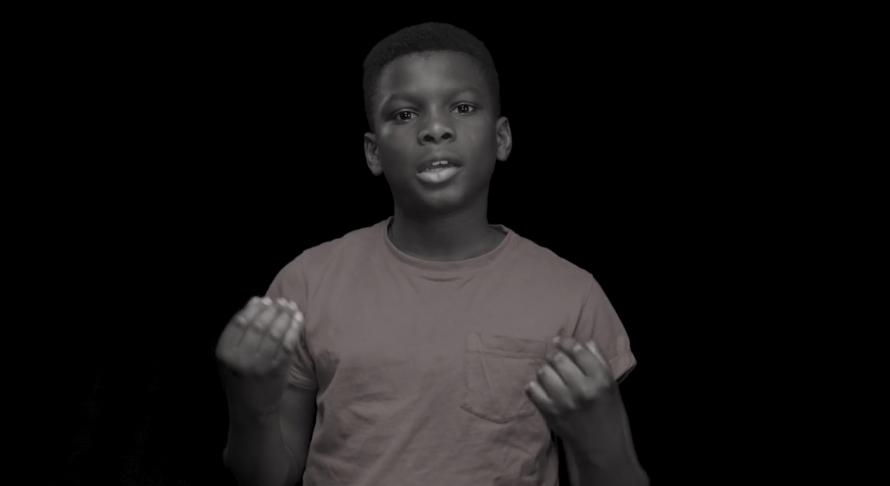 First Award Nomination of 2018!
Just over a month into 2018 and we are thrilled to already have been nominated for an award. Our short film entitled 'Anything' is a video of a poem with the same name being performed by its author, an incredible 11-year-old poet, Tofi Sobodu.
The nomination is for the Delete TV Video Art Prize which is broadcast in Austria, screened across Europe and streamed worldwide. The award celebrates experimental short films and art collaborations that highlight contemporary issues, intercultural exchange and visibility. A panel of filmmakers and artists will choose the winner, whose trophy will be a piece of art created by an internationally renowned artist.
Had it not been for circumstance, we may have never have met Tofi nor filmed such a beautiful performance of poem triumphing positivity and inspiration. Initially, the INP Media team were shooting a piece in an East London boxing gym, Fight For Peace. As we were asking Fight For Peace members about their experiences at the gym, we encountered Tofi, an engaging 11-year-old boy who told us he was a poet and instantly impressed with some of his spoken word.
Fascinated by his talent, observations and flair for performance, we knew that his art needed to be captured on camera. We felt a film honouring his work and eloquence was a fitting tribute to his creativity and an excellent opportunity to merge two art forms together.
His poem 'Anything' is truly an enlightening piece, showcasing positivity and inspiration as he tells his story of growing up in a deprived area while knowing there is positivity and hope all around. You can view the video here, and we hope you enjoy it as much as we enjoyed meeting the remarkable Tofi. We look forward to watching his bright future unfold.
"Whatever your aspiration
All you need is concentration
What you need is determination
What you need is desperation
And then
Nothing is impossible
You are greater than phenomenal." – Tofi Sobodu